Bring all uneducated folks under the School Roof
There are many NGOs and individuals imparting basic education to uneducated people for their betterment but what they lack is the established school education. We are putting all our efforts to bring maximum people under the formal School education system by collaborating with schools for seeking their infrastructure so that kids/people can nurture themselves as a whole and can be added efficiently to the mainstream of society.
Bridge the Gap between the Educated but Unskilled and Skilled but Uneducated
The purpose of Education is to teach you the skills of survival and success at the same time. There are people who may not have any formal education but are adept technicians and also exists those who are holding various degrees but still lack the basic practical approach and show little or no skill. We work to bridge this gap of this paradox by providing training to those who hail degrees and degrees to those who excel in skill. We have paid course modules for both the categories.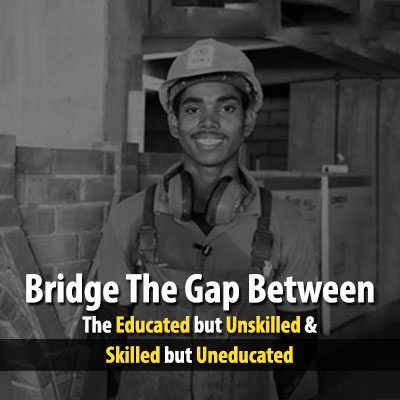 Linking talented Rural India with Digital world
We have seen the mammoth power of various Digital mediums in recent past. It has shrunk the world and helped millions to earn their respect, empowerment and livelihood. Though the reach of internet is remarkable in urban spaces and towns but our villages are still waiting for this revolution to happen. We are planning to help them in attaining a certain level of Digital marketing knowledge so that they can sell the locally made products online and can earn well. This will diminish the power of middleman and will help rural people to get the honorable share.
Teacher / Volunteer Teaching strategy Program
Every nook and corner of our country is mushrooming with schools but how many are providing the worthy education is still questionable. Most of the schools lack good teachers. Though teachers have sufficient knowledge but many times that knowledge is not well-imparted to kids and hence there comes a glitch in educational system that has grim consequences. We have initiated a teacher/volunteer teaching strategy program that involves the perfect teaching methodology crafted by some notable and best teachers and thinkers so that school teachers and volunteers can learn a all new dimension of teaching which helps them in imparting best of their knowledge. This teaching module will help the teachers to boost the amount of knowledge imparted by them and the amount absorbed by students.
Practical knowledge Oriented Curriculum
Seeing the rising numbers of people who lack in formal education and skill, we have come up with a curriculum that is a commendation to government's skill India mission. Under this programme, we will collaborate with various MSMEs for visits and training of unskilled people so that they can gain practical knowledge about the machinery and the process and can start their work. This programme will be designed by experienced industry experts.
Associating relevant workforce with the relevant Industry
The success of any industry or individual depends on the desired output they give and that desired output maximizes only when individual has required skill set. We are industry experts in associating relevant workforce fulfilling all the skill criteria so that individual can grow and learn further and industry can utilize the knowledge of associated worker. We aim at providing maximum no. of unskilled people with a training suiting their interest and then associating them with industry according to their caliber and knowledge.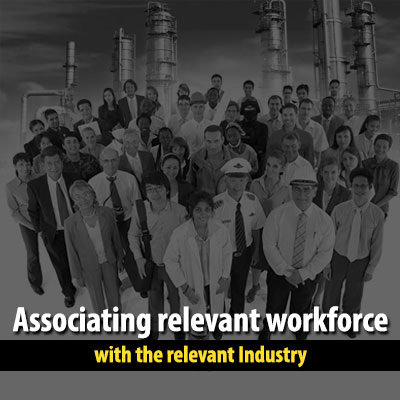 Moving from Un-Skilled to Skilled
The purpose of Education is unaccomplished if it is unable to bring livelihood.
With National Educational Drive, we are aiming at transforming Un-skilled people into skilled workforce which helps them in fulfilling the necessities of life.
Any cause gets accomplished and reaches its pinnacle only when it has a reach vast number of needy people. We are aiming at providing support to those schools in gloom and are seeking help.
Hence finding and helping more and more such schools is what we are looking forward to.
Reaching out to schools through advertisements and other activities near NCR/DELHI areas is one of our top-tier targets.